For most organisations, implementing major projects involves the buy-in and co-ordination of a number of internal and external parties. IDEAS! overarching framework revolves around managing these relationships, typically between the Business Units, IT&T and various Partners.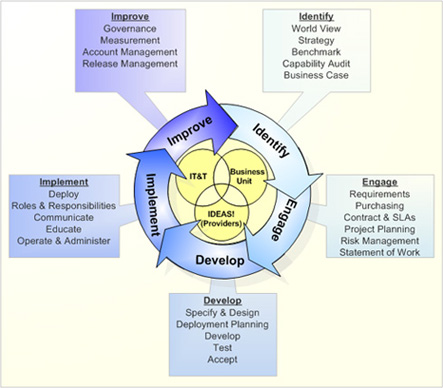 Successful projects typically move through five major phases of the development lifecycle:

Identify:
Defining the business goals and requirements
Engage:
Clarifying the roles, responsibilities, expectations, risks and deliverables
for each of the parties involved.
Develop:
Architect, develop and test the application.
Implement:
Ensuring the smooth uptake of the application and associated roles,
responsibilities and processes.
Improve:
Continuous, managed improvement of the overall system.